On 12 January 2011, SilMinds won the U.S. State Department-led Global Entrepreneurship Program (GEP).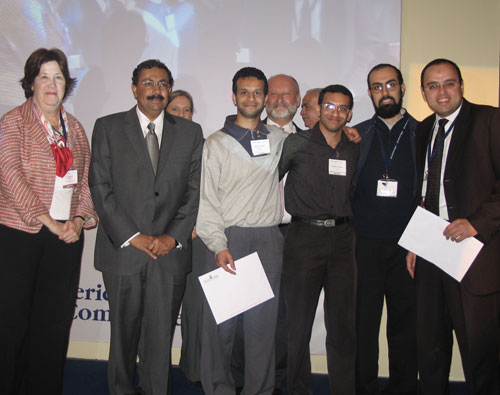 The GEP Egypt Entrepreneur Showcase enabled select Egyptian startup companies to present their products and services to prominent US investors and entrepreneurs , during the GEP Egypt Delegation in January 2011. The GEP Egypt Selection Committee reviewed all applicants and nominations, and selected 30 startup companies to participate in the program.  These entrepreneurs "pitched" their companies to the US Delegates in a series of private meetings.  The Delegation selected 6 of the most promising startups to present before a panel of US and Egyptian business leaders at the GEP Showcase Event on January 12, 2011.
This panel of Egyptian and US experts reviewed the companies and selected the two most likely to be high-impact, successful role-models in the Egyptian entrepreneurial community.  SilMinds is proud to be one of the two winners.